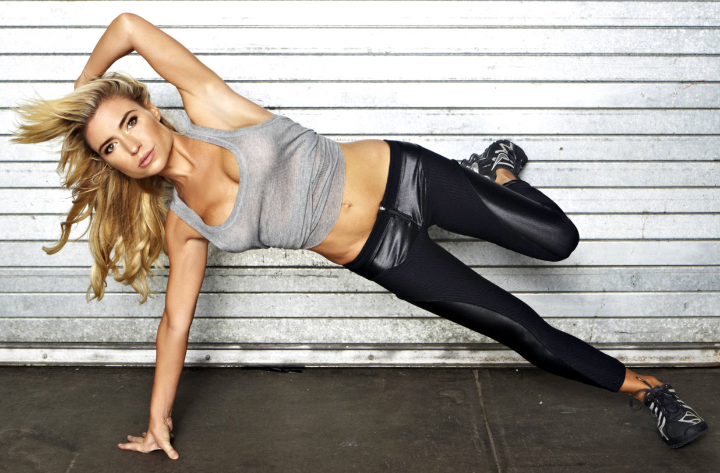 Updated February 2022
If you know me well, you know I adore the Tracy Anderson Method above anything else for exercise. As much as I love to talk about the Method, explaining exactly what it is to other people isn't easy. That's because it's so different from most other forms of mainstream exercise. The best way to gain a true understanding of the method is to try it out for yourself. Nevertheless, I will do my best to explain it and why I love it so.
I started my journey with the Method in February 2017, about ten months before my fortieth birthday. After nearly 5 years, this is the only workout I'm still fully committed to. I've lost over 30 lbs since the start of my journey. I feel healthier and more confident than ever before, and I've adopted a new appreciation for my body in its ability to move and adapt to new challenges every day.
Although I workout for many reasons, I stick to this because it's fun and always evolving. Every week I continue to feel challenged, and never get bored. There is a real mind-body connection when it comes to the Method that allows me to process things in a way that I haven't found with other more traditional workouts.
How my love for the Method started
My love for the Method was pretty instantaneous. The first time I tried Tracy's Mat Workout DVD I was hooked. After I finished her 90 day Metamorphosis series, I was all in. I knew this was the workout I'd been searching for.
As a bit of background, I had gained a lot of weight with each of my three pregnancies. Although I always tried to exercise and eat healthier, I wasn't dedicated to my health long enough to stick to anything long-term. It wasn't until I started feeling very sluggish and not great most of the time that I decided I needed to do something about it.
I started exercising again by doing some light yoga and Pilates at home, but hadn't really created a workout plan. It just so happened that around that time I saw a post from Gwyneth Paltrow about the Tracy Anderson Method and how it helped her get back in shape postpartum.
I did a little digging on YouTube and sampled a few of Tracy's workouts. They seemed to be unique and enjoyable so I purchased her Post-pregnancy DVD on Amazon. (I was about 3 yrs postpartum at the time, but my core desperately needed strengthened). A couple months later I graduated myself to her Mat Workout DVD and soon after, I was becoming obsessed with all things Tracy!
My biggest physical breakthrough came when I discovered her 90 day Metamorphosis program.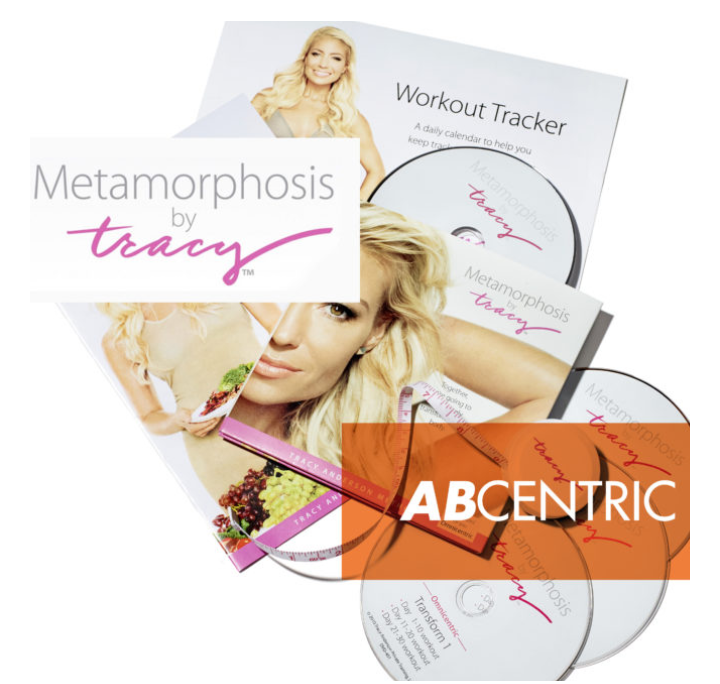 My time with Metamorphosis
Metamorphosis is a program created to give you an effective studio quality workout to do at home in an effort to transform your entire body.
Included are several levels of muscular structure workouts that change every ten days and a dance cardio DVD. You choose your body type (or centric) when you order.
Once you have completed the 90 day program, you can order the next set of DVD's called Continuity on her website in order to keep progressing and never hit a plateau.
Metamorphosis is tough! This workout is not easy, but I managed to finish the entire 90 day program. I was very excited to purchase Continuity and stay the course.
As I progressed in this program I kept my motivation going by creating playlists to go with my workouts. (The music in Metamorphosis can get tiresome when you are doing the same workout for 10 days!) It really helped me stay focused and enjoy my workouts.
I hardly used the the dance cardio DVD that comes with the program. It felt hard to follow and I was winded within the first 5 minutes. Instead I did 20 minute jogs a couple times per week for cardio. Even so, I still got great results from the 30 minutes a day doing the muscular structure and I became even more addicted with each level.
Now having been a student of the Method for this long, I am doing full 30 minute dance cardio sessions and I quite enjoy it.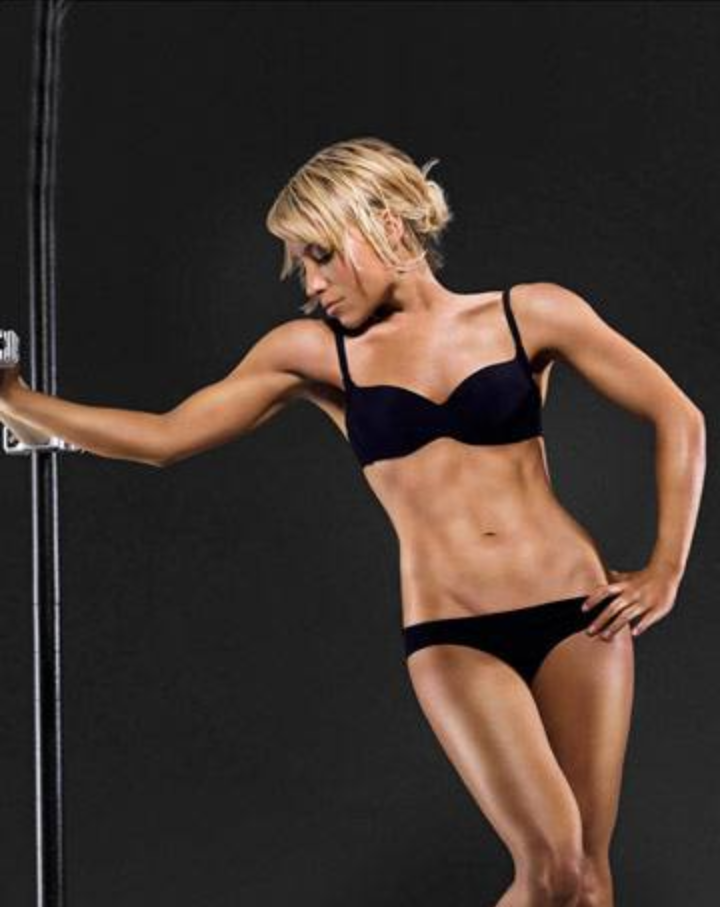 What is the Tracy Anderson Method like?
To get a better idea about what her Method looks like, you must understand the inspiration behind it.
After gaining a considerable amount of weight at dance school, in spite of the long hours spent dancing every single day and countless diets that did not work, Tracy dedicated herself to years of research on diet and exercise.
She used her own body to formulate a strategic method using small muscle group exhaustion to create the long slim dancer body she was after. She then tested her findings on hundreds of woman over the next five years.
Since then she's spent years training numerous celebrities, opening several studios, and making a big name for herself within the health and fitness industry.
Although it's hard to explain what one of her workouts is like, try to imagine a mix of dance, yoga, pilates, and barre, with a splash of creativity and a whole lot of intention behind each and every muscular sequence. Now imagine doing it to an amazing playlist.
One of the things I love about the Method is that she doesn't talk to us during the classes. It's one of the ways that make the mind-body connection possible. When you're brand new to the Method it may feel confusing trying to figure out how to follow her movements, but over time it gets easier and you really start to see that the reason behind it is purposeful.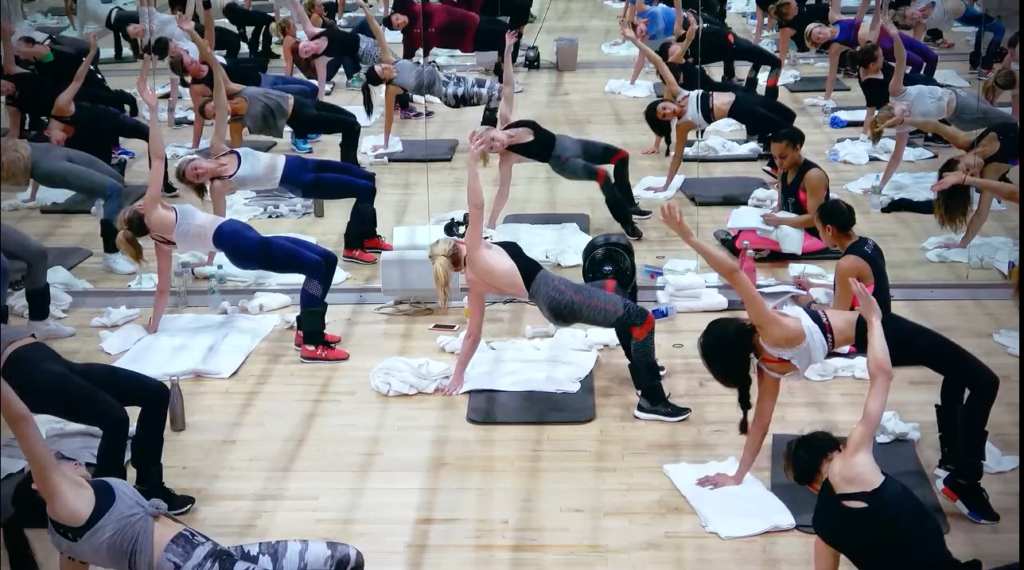 The Online Studio Subscription
After completing Metamorphosis and another 90 days of Continuity, I decided it was time to take it up a notch and made the life changing decision to subscribe to streaming through her Online Studio.
I also followed several women on Instagram who were regular "streamers" to the online studio that recorded and posted their workouts regularly for accountability. These women were super hot and strong, and seemed so fluid at doing the method. They inspired me to take the plunge and dive right into streaming.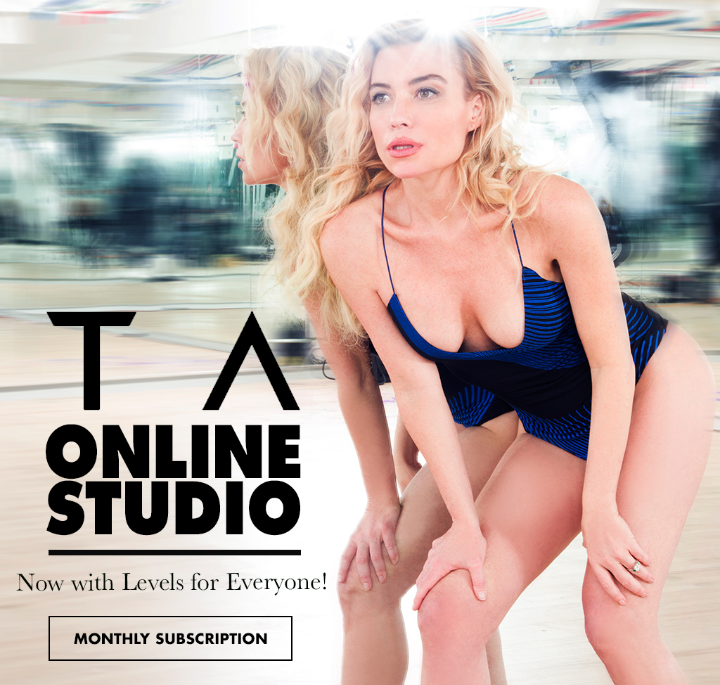 I instantly fell in love with the Online Studio. It was like having the studio experience right in my own living room where I could access the content of all her current studio classes any time I wanted.
These days there is even more content available including three levels of muscular structure classes to choose from that change every week, and a library of different levels and sequences of dance cardio. Plus there are numerous targeted muscular structure add-on classes (electives) that change weekly.
The great thing about the online studio is you get her latest content that puts you on the path toward real results when you stick to it consistently. And the fact that the workouts change every week means that you continue to progress and never get bored or plateau.
As I said before, Tracy and the trainers intentionally do not speak during classes. However, if you need guidance, it is encouraged to watch the trainer breakdown of the class for the week. One of the studio trainers takes you step by step through the class and gives you tips that come straight from Tracy.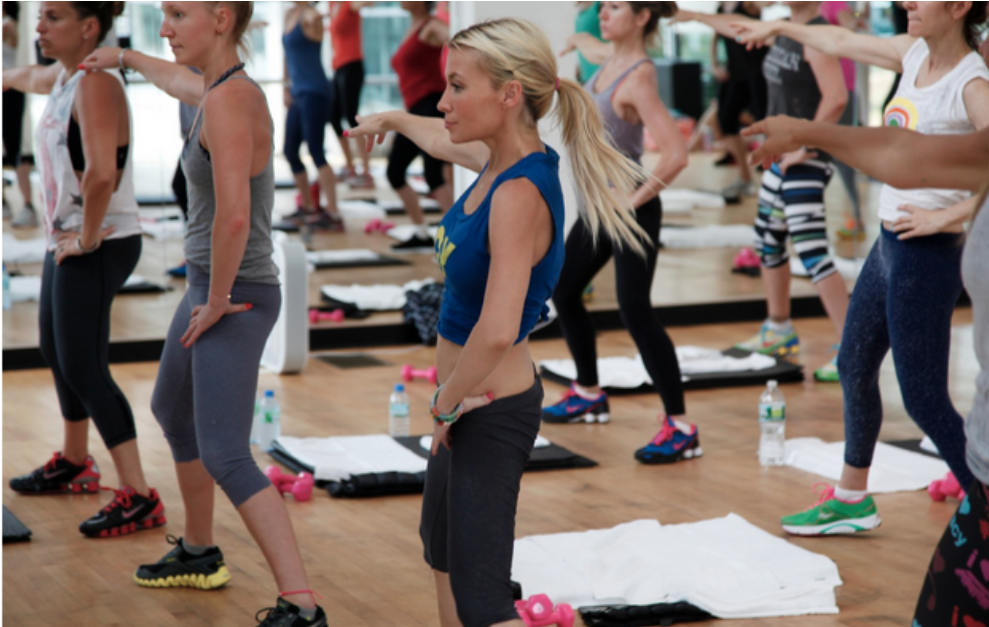 Where to Begin
If this looks like something you are interested in trying, there are many ways to get started. I often advise trying some of her DVDs before jumping into Metamorphosis or Online Streaming.
These first two muscular structure workouts are timeless and a great place to start: Mat Workout for Beginners and Tracy Anderson Mat Workout.
Or if you're ready to jump right into the streaming experience, there is a free 2 week trial available on her website. The Beginners class is similar to what you learn in Metamorphosis and is just 30 minutes long.
For more information on the Tracy Anderson Method or to access the free trial in the Online Studio, visit her website at TracyAnderson.com.
Disclosure: Fit & Flourish is a personal blog and is not affiliated with any of the people, institutions, or organizations mentioned on this website, unless explicitly stated. Any views or opinions represented in this blog are personal and belong solely to the blog owner.