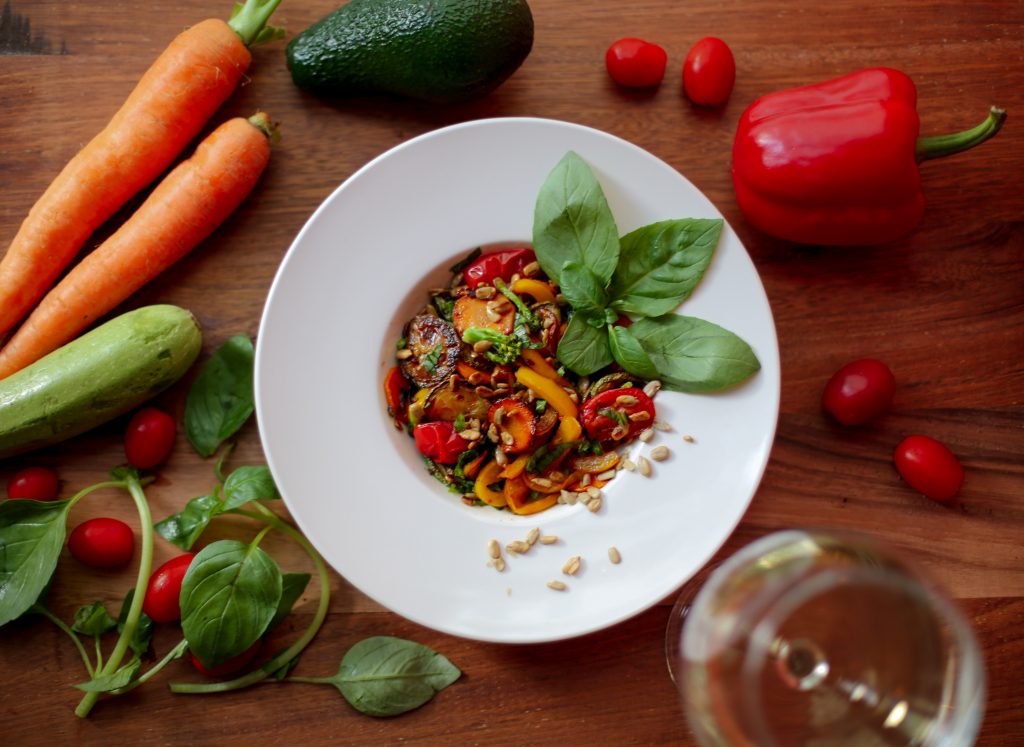 The term "plant-based" has gained popularity over the years as more people are moving toward a whole foods, plant-based diet for health and longevity.
Among the many benefits, research shows that eating a whole foods, plant-based diet can help reduce the risk of chronic illnesses such as, cancer, diabetes, and cardiovascular disease. It may also aid in weight loss and help with weight management. 1
What is a whole foods, plant-based diet?
Whether you are eating a plant-based diet or a vegan diet, the two terms seem almost interchangeable. However, there are a few differences.
For ethical reasons, a vegan diet consists of completely cutting out all animal products from one's diet and lifestyle. This includes not eating meat and dairy products, switching to cruelty free products, and abstaining (as much as possible) from the use of anything derived from animals. 2
A plant-based diet, however, may have a broader more individual definition. Though you could choose to eat 100% plant-based all the time, you may choose to partake in small amounts of animal products on occasion. However, the primary focus should be on a diet contained mostly of plants.
A good rule of thumb is to keep your intake of animal products to 10% or less by making plants the star of the show at meal times, rather than just a mere side dish or garnish. Most people who choose a plant-based diet do so for health related purposes. Still for some, ethical reasons may also play a role.
Whole foods are a hot topic in the health food industry. Most people can agree that whole foods, in their closest to natural form, are better for you than processed foods. Processed foods are those that have been altered in some way, whereas whole foods remain for the most part intact.
According to Dr. Michael Greger (author of How Not to Die), he thinks of whole foods as "nothing bad added, nothing good taken away". Processing tends to change food by adding unhealthy ingredients, such as, sugar, salt, and fats. These chemical processes may also remove healthier components such as fiber.
To summarize, a whole foods, plant-based diet is based upon minimally processed foods, revolving primarily around plants.
What can you eat on a whole foods, plant-based diet?
Probably the first thing that comes to mind when thinking of a whole foods, plant-based diet is the obvious: Vegetables. Though vegetables do play a large role and are vital as a main source of nutrition on a plant-based diet, there are many other wonderful categories of plant foods that are extremely versatile and delicious.
Edible plants of all types are part of the equation when it comes to cooking plant-based meals. Though this is not a comprehensive list, here is a quick example of the range of possibilities:
Cruciferous vegetables and leafy greens: broccoli, brussels sprouts, cabbage, cauliflower, mustard greens, radishes, turnips, watercress, arugula, bok choy, spinach, and swiss chard
Starchy and other vegetables: potatoes, pumpkin, sweet potatoes, squash, tomatoes, zucchini, snap peas, artichokes, asparagus, mushrooms, carrots, peppers, onions, okra, beets, and corn
Beans and legumes: pinto beans, black beans, chickpeas, navy beans, split peas, lentils, kidney beans, great northern beans, edamame, black-eyed peas, cannellini beans, miso, and tempeh
Berries and other fruit: strawberries, blackberries, acai berries, cherries, raspberries, mulberries, grapes, goji berries, cranberries, apples, bananas, avocados, oranges, cantaloupe, pineapple, pears, mango, watermelon, tangerines, peaches, grapefruit, kiwi, honeydew, limes and lemons, papaya, plums, and pomegranates
Whole grains: brown rice, barley, quinoa, buckwheat, millet, oats, rye, wild rice, popcorn, and whole-wheat breads and pastas
Nuts and seeds: walnuts, almonds, hazelnuts, peanuts, brazil nuts, cashews, chia seeds, pumpkin seeds, hemp seeds, sesame seeds, sunflower seeds, pecans, pistachios, and macadamia nuts
How do you get started on a plant-based diet?
Trying to figure out where to start once you make the decision to go plant-based may seem overwhelming at first. You may find that creating whole meals out of only plants is way out of your comfort zone.
There are things you can do, however, to make the whole process simple and natural.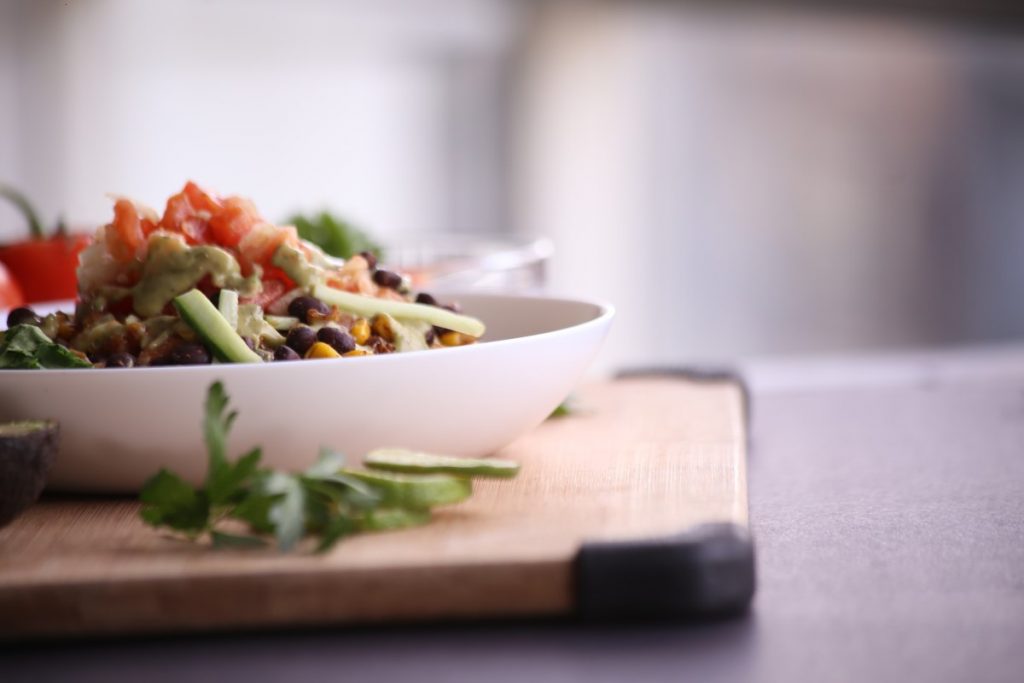 1. Start by replacing one or two meals per week
If you aren't ready to give up meat and dairy completely (or just aren't sure how), start by cutting back just a little at a time. Try to replace one or two of your regular meals per week with a whole foods, plant-based recipe.
Within weeks you will have a few staple whole foods, plant-based recipes added to your weekly rotation. You'll soon find it gets easier to think in terms of how to cook plant-based meals more often once you've had a little practice figuring out what you like.
A few of my favorite meat based meals that I've swapped for plant-based versions include a hearty three bean vegetable chili, black bean and rice burritos, and spaghetti with a mushroom marinara sauce. These are simple no-fuss recipes that are great with a side salad or other veggies.
The most important thing to remember is that you don't have to go "all in" right away. Try not to adopt an all or nothing mentality. Small changes over time will effectively help you transition over to a whole foods, plant-based diet more smoothly.
2. Try going vegetarian first
Becoming a vegetarian is often the first step toward a whole foods, plant-based lifestyle and offers many of the same disease fighting benefits. It's much easier to cut back on meat than it is to cut back on both meat AND dairy at the same time.
Eating a vegetarian diet is a simple way to get used to cooking with more vegetables and plant-based protein. Most of the meals you love can easily be swapped for tasty vegetarian versions with common ingredients that you're used to.
If you are at an event or party that serves food, it's much easier to find meatless options without feeling deprived or left out. Eating out also becomes less problematic, as many restaurants now offer vegetarian menu items.
3. Think of meat and dairy as a condiment rather than the main dish
In order to reduce the amount of meat and dairy in your diet, think of it as a side dish or condiment.
The Standard American Diet often focuses on meat being the main dish or main attraction that everything else on your plate is centered around. To break this mindset, try practicing using small amounts of animal products as condiments.
For example, on a salad you could add a small sprinkling of bacon bits or grilled chicken breast. On chili you could add a tablespoon of sour cream or cheese.
Think about adopting this habit to even just once per day, reserving the other parts of the day for one-hundred percent plant-based meals. This will most certainly keep you on a whole foods, plant-based diet 90% of the time.
4. Stick to whole foods when possible, but try not to stress too much about it
When we think of plant-based foods we may automatically assume they must be healthy. But many processed foods can be plant-based and not good for us at all. That's why it's important to try and focus on whole or minimally processed foods.
These are foods that either remain in their unaltered state, or are processed in a way that keeps the nutritional value intact. In other words, they have not had any of the "good stuff" taken out, and none of the "bad stuff" added.
Examples of whole foods are any that I included in the list above such as, beans and legumes, whole grains, fruits, vegetables, and nuts and seeds. Minimally processed foods like whole-grain pasta or marinara sauce (preferably oil-free) can be healthy depending on the ingredients used.
Learning how to read and decipher food labels at the grocery store can be daunting and time-consuming. There are times when you just won't feel like doing it so you grab whatever is easiest. This is okay, especially at the beginning of your whole foods, plant-based journey.
As time goes on, looking at labels and researching some of the ingredients starts to become second nature and you can build a list of new grocery store staples that you will regularly be picking up.
One helpful tip that a lot of whole foodies have come to rely on when reading labels is to stick with the five ingredients or less rule. If a product has more than five ingredients or you don't recognize what they are, it probably isn't the healthiest option.
Don't allow yourself, however, to become too obsessed with labels to the point that you feel like giving up. Start replacing highly processed items slowly over time and don't beat yourself up if you aren't perfect at it.
As a whole foods, plant-based newbie, it'll come with time and should not be what deters you from seeking this healthier lifestyle.
5. Keep plenty of plant-based snacks on hand
Finding healthy whole foods, plant-based snacks is not as tough as it sounds. This will save you when you are out of the house and tempted to buy junk food. Or even at home, when hunger strikes and you just need something quick.
Many fruits and veggies can be prepped ahead as healthy snack options, but there are also other plant-based alternatives that will fill you up and curb your craving.
Some very minimally processed snack options might include:
Nuts: roasted almonds, pistachios, peanuts, or cashews
Nut butter with celery, apples, or whole-grain crackers
Roasted chickpeas
Homemade sweep potato fries
Kale chips
Hummus with raw veggies or whole-wheat pita chips
Fruit smoothies
Fruit such as bananas, berries of any type, grapes, or fruit salad
Dairy-free yogurt
Popcorn
Baked tortilla chips and salsa
Homemade granola bars
Minimally processed snack bars (such as Larabars)
Many of these can be found prepackaged at stores if lack of time is a factor, however, try to stick to the five ingredients or less suggestion when possible.
Having a good selection of prepared snacks ready to go will do much to help you stick to a whole foods, plant-based diet for the long haul.
6. Stock your pantry with whole food, plant-based staples
I try to emphasize not trying to overhaul your entire diet over night. In order for changes to stick, they need to be done delicately. This means making subtle dietary changes over time.
Having said that, the transition will go even smoother if you start building a whole foods, plant-based pantry now. During those times when you have no clue what to cook, you can usually create a meal out of the things in your pantry and freezer when you have a good stock of items available.
Here are some things I like to keep on hand at all times:
Nuts, seeds, and nut butter
Whole-grain pastas, breads, and tortillas
Brown rice, quinoa, barley, and oats
Beans (all types: dried or canned)
Vegetable broth
Spices and seasonings
Nutritional yeast (adds a cheesy flavor to plant-based dishes)
Canned tomatoes and tomato sauce
Frozen vegetables (example: broccoli, kale, spinach, carrots, cauliflower, brussels sprouts, corn)
Frozen fruits for smoothies (example: blueberries, strawberries, mixed fruit, and mangos)
Dates and maple syrup (natural sweeteners for baking and smoothies)
Baking ingredients (example: whole grain or gluten free flour, yeast, etc…)
Dairy-free milk
This is not a comprehensive list, but a good place to start for someone starting out.
7. Don't get overwhelmed with information
When I first began trying to piece together a week of whole food, plant-based cooking, it was not easy. I really went for it all at once. Cold turkey. All in.
That was a mistake I realized later.
When you are researching whole foods, plant-based recipes, it can be extremely overwhelming. The tips above are all given based on my experience and the experience of some of my closest family members who have been on vegan diets for the past few years now.
The best thing to do is to transition slowly. Find one good book that speaks to you and read that. Or find one good vegan website and try a recipe. Try not to become overwhelmed by googling hundreds of vegan recipes and then trying to build a whole two week menu right off the bat.
A few websites that have been helpful for me to find good whole foods, plant-based recipes includes: Forks Over Knives (based on the documentary), Cookie and Kate (a vegetarian recipe website with whole food and plant-based options), and Minimalist Baker (lots of plant-based recipes that are all very good).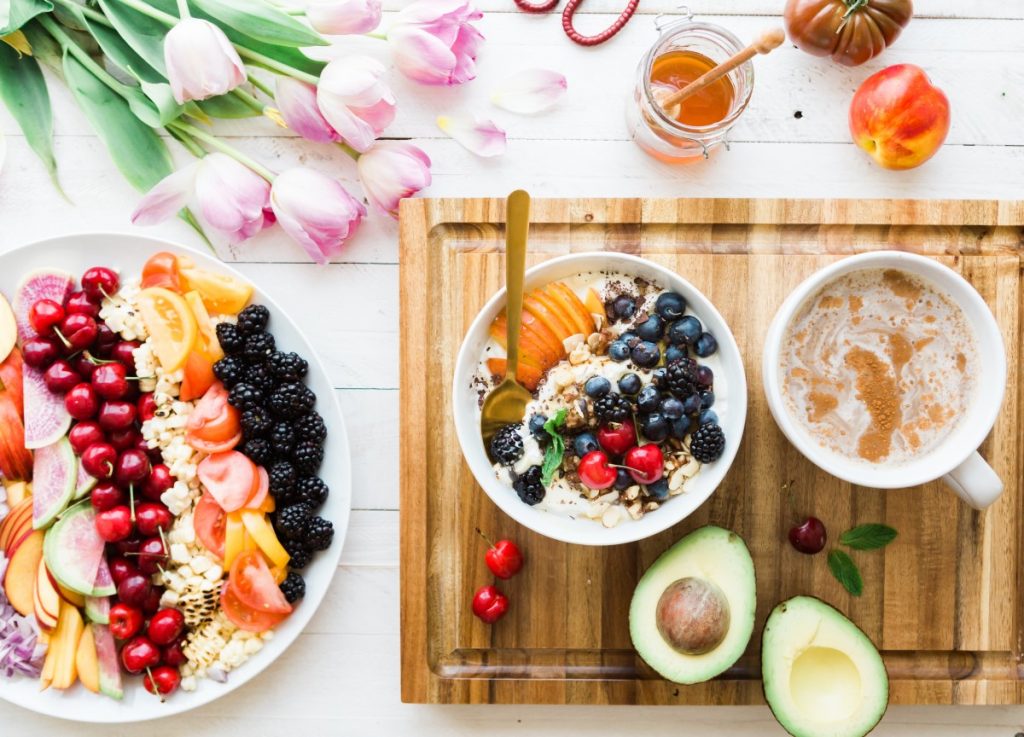 Hope these tips were useful as you begin your whole foods, plant-based journey. For questions or help getting started, feel free to email me at health@fitandflourish.com.