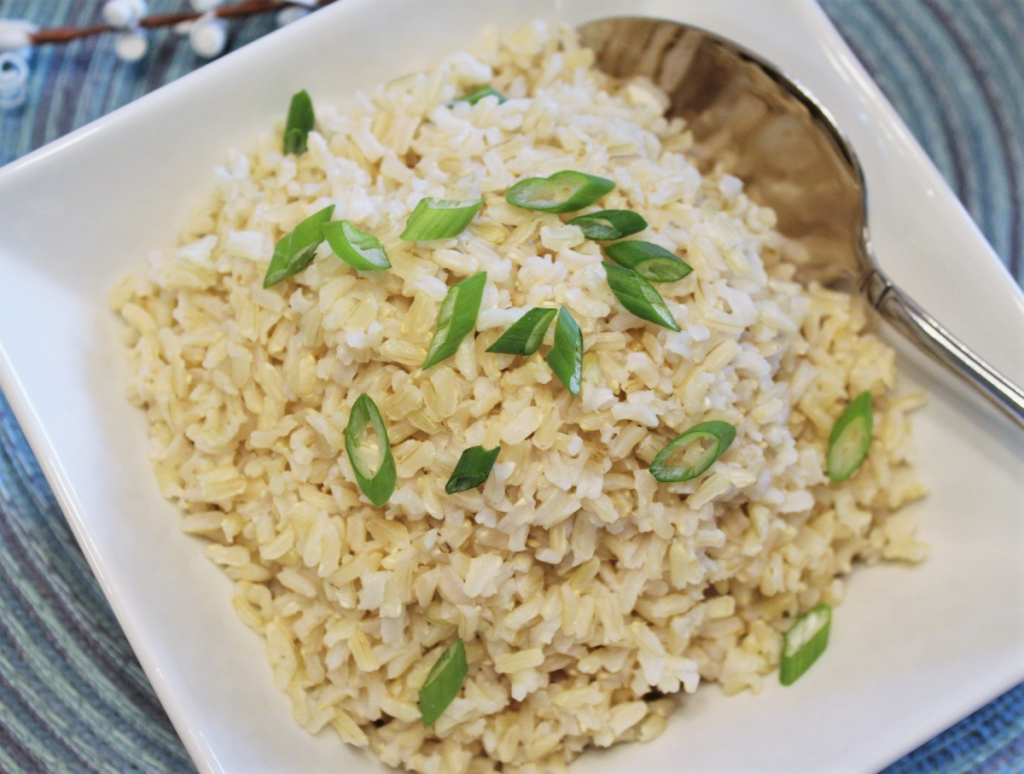 Part of eating a healthy diet is striving to include plenty of nutritious whole grains. Brown rice is rich in vitamins and minerals and a wonderful source of fiber. It is also naturally gluten free making it a good option for those with celiac or wheat intolerance.
While it is quite healthy and can be very flavorful, preparing it correctly can be a challenge. Following the package instructions can work; however, many factors can cause it to be less than perfect. For example, it's easy to accidentally end up with mushy or chewy rice.
There's a fine line when it comes to how long it should cook, the rice to water ratio, and the method used to prepare it.
On my mission to cook brown rice perfectly, I stumbled upon this simple method from Saveur several years ago. I've cooked it this way too many times to count and the method has yet to fail me.
The rice turns out exactly the right texture every time. No more chewiness or mushiness, just perfectly fluffy brown rice.
The process is similar to cooking pasta and insanely easy:
Fill a large pot with 8 to 10 cups of water. Bring to a boil.
Add a cup or two of brown rice and allow it to boil for 30 minutes.
Drain well and return it to the pan.
Cover and let sit for 10 minutes.
Fluff with a fork and serve.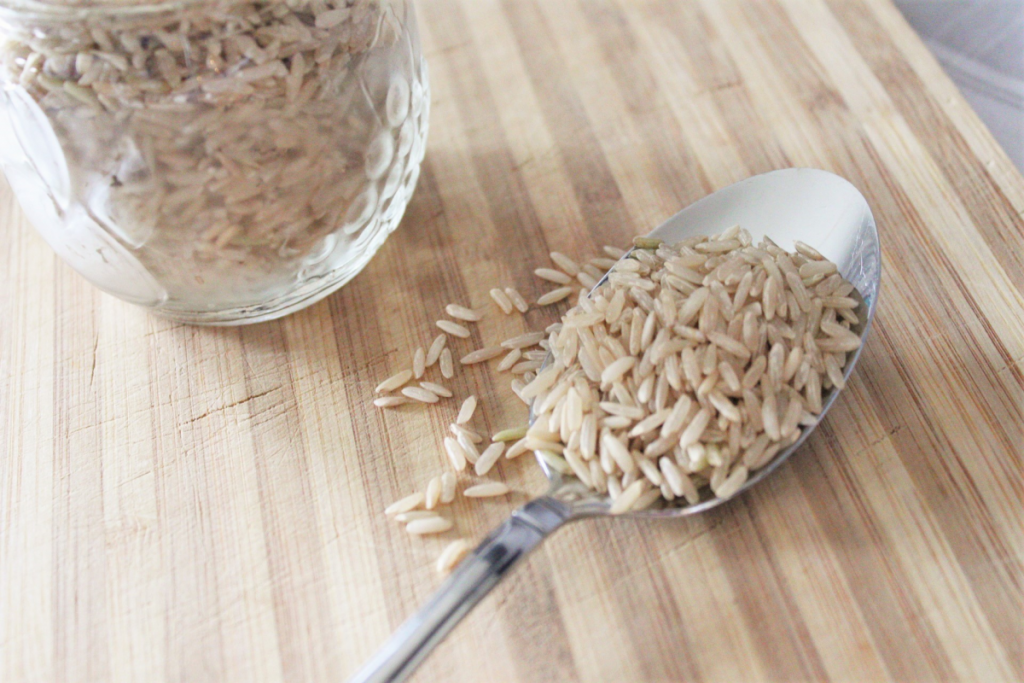 There are several ways to enhance the flavor of brown rice if you are just starting to incorporate whole grains into your diet, or making the switch from refined white rice.
For an extra boost of flavor, cook the rice in vegetable broth, chicken broth, or add a bouillon cube to the boiling water. Season it with salt or a mix of other herbs and spices. Mix in a tablespoon of extra virgin olive oil or butter to the rice after you fluff it.
To double this recipe, just double the amount of water you add to the pot.
Foolproof Brown Rice
Try this easy method for cooking brown rice perfectly every time. Recipe origin is from Saveur.
Ingredients
8 – 10

cups

water (or broth)

1

cup

brown rice

salt (optional)
Instructions
Fill a large pot with 8 to 10 cups of water (or broth). Bring to a boil on high heat.

Meanwhile measure and rinse 1 cup of brown rice. Add rice to boiling water, stir, and continue boiling for 30 minutes.

Remove the pot from the heat. Drain the rice and return it to the pot. Cover it with a fitted lid (or aluminum foil) and allow it to rest for 10 minutes. (This allows the steam from inside the pot to finish cooking the rice.)

After the full 10 minutes, fluff with a fork, salt to taste, and serve.