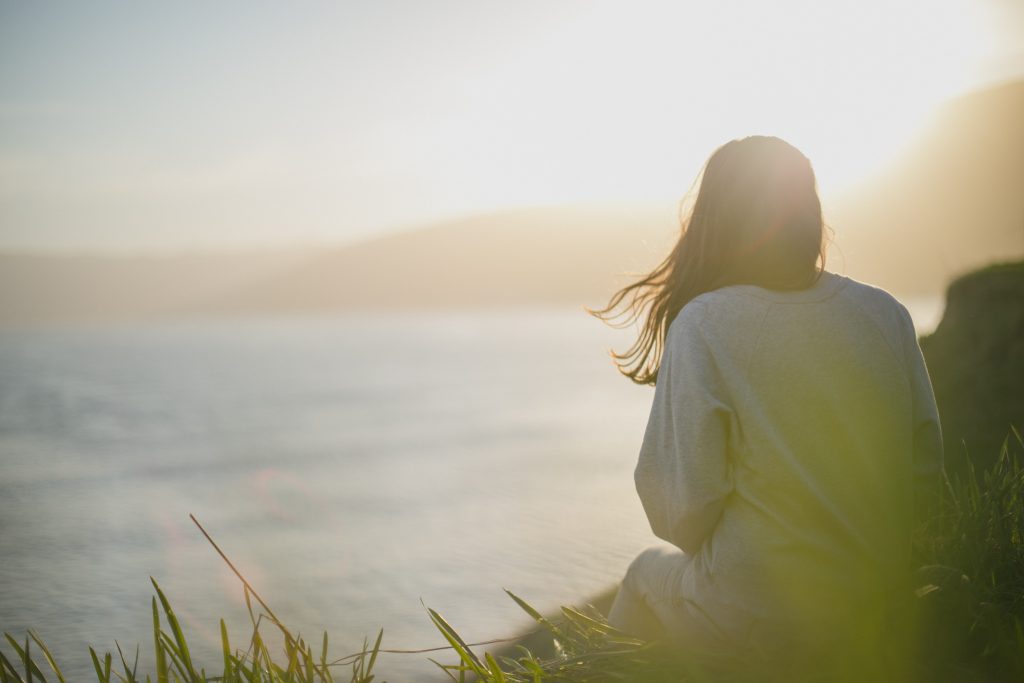 Meditation has gained popularity over the past several years as more and more people are moving away from mainstream health into more holistic approaches of self-care.
For me, it wasn't always something I particularly had any interest in. Whenever I'd think about meditation, I imagined someone sitting with their legs folded on top of each other, palms up, and eyes closed.
In my mind it looked uncomfortable and a bit boring. It didn't appeal to me to sit quietly for prolonged periods of time waiting to achieve some kind of enlightenment.
It wasn't until last year that I've really been able to let go of my preconceptions and witness how rewarding meditating can actually be.
The definition of meditate is:
Think deeply or focus one's mind for a period of time, in silence or with the aid of chanting, for religious or spiritual purposes or as a method of relaxation. 1
There are a number of different ways this can be achieved. One way and the way I'm referring to today is through guided meditation.
In this scenario a teacher or guide takes you on an imaginary journey within your mind by speaking to you with a quiet melodic voice (either in person or in a recording), helping to bring you to a place of deep relaxation and inner stillness. This can be done in any comfortable position, sitting or lying down. 2
Several types of guided meditations exist that are designed to plant positive affirmations within the subconscious mind. These could include meditations to aid with sleep, happiness, mindfulness, relaxation, weight loss, and concentration among other things.
Meditation has many health benefits according to research, including possible physiological benefits such as lowering blood pressure and heart rate. It is associated with decreased anxiety and depression as well as improved memory.3
After I started to change my mind about meditation and actually began practicing it, I started to feel a shift in my emotional state. My thoughts became more positive and I was no longer feeling like a slave to anxiety.
It was in these quiet moments that I truly started to discover freedom from self doubt and fear. I was able to reprogram old thought patterns and release what was no longer serving me.
Here I'll discuss three ways guided meditation has vastly improved my sense of well-being, and helped me practice self-love.
1. Manage stress and anxiety better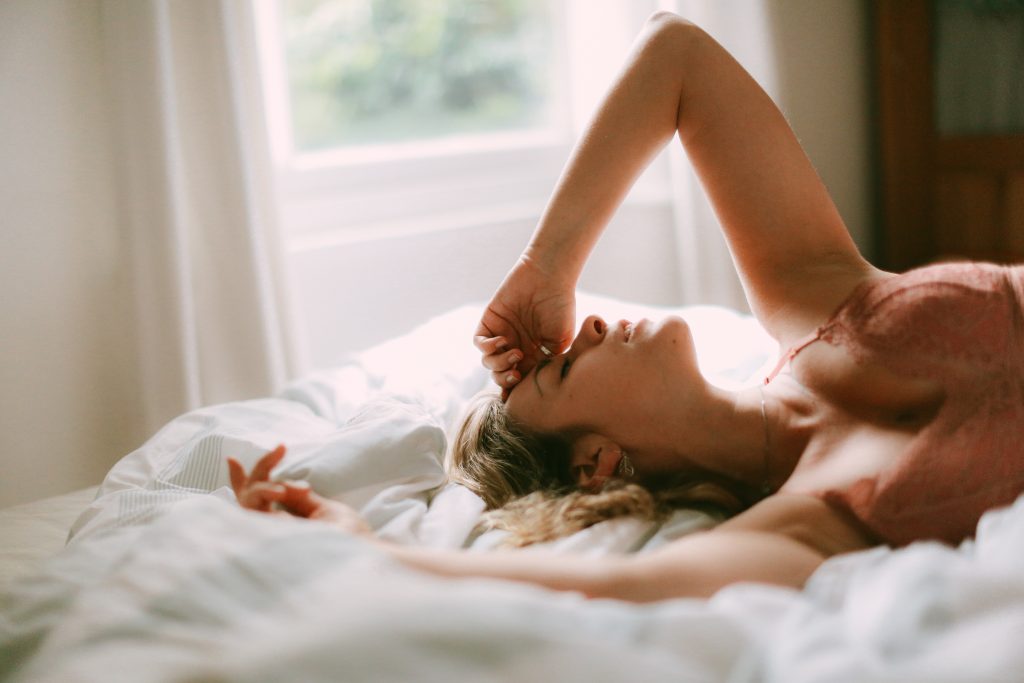 Stress and anxiety manifest differently for everyone. For me it causes physical symptoms such as pain in my chest and heart palpitations. This is not exactly a panic attack, but still very alarming and something I have dealt with periodically throughout my adult life. Other times it has been neck pain or migraines.
I think everyone deals with a fair amount of stress in their everyday lives. It's how we handle that stress that determines our inner health and well being. Not managing it properly can cause all sorts of problems to manifest including illness or depression. 4
In order to train our minds to worry less we must learn how to quiet our thoughts.
All of those thoughts that are constantly reminding us of the tasks ahead and problems we are dealing with need to be set aside in order to bring us relief and clarity on a regular basis.
Guided meditation can help by putting you in a state of complete relaxation allowing those thoughts to dissipate so that the only thing you are focused on are the words your guide is speaking to you.
Stress and anxiety naturally melt away as positive suggestions aid in emotional healing, deep relaxation, and stress relief.
Listening to the meditation over the course of several days will have a positive effect on your well-being.
When I listen to guided meditations I often drift in and out of sleep throughout the process, but the words I am hearing become etched in my subconscious mind allowing the seed to be planted.
Some days I feel more anxious than others. That is when I will make time in my day to meditate and will continue each day until my mind is totally at ease again, clearing any physical symptoms I may have experienced.
2. Recognize your self-worth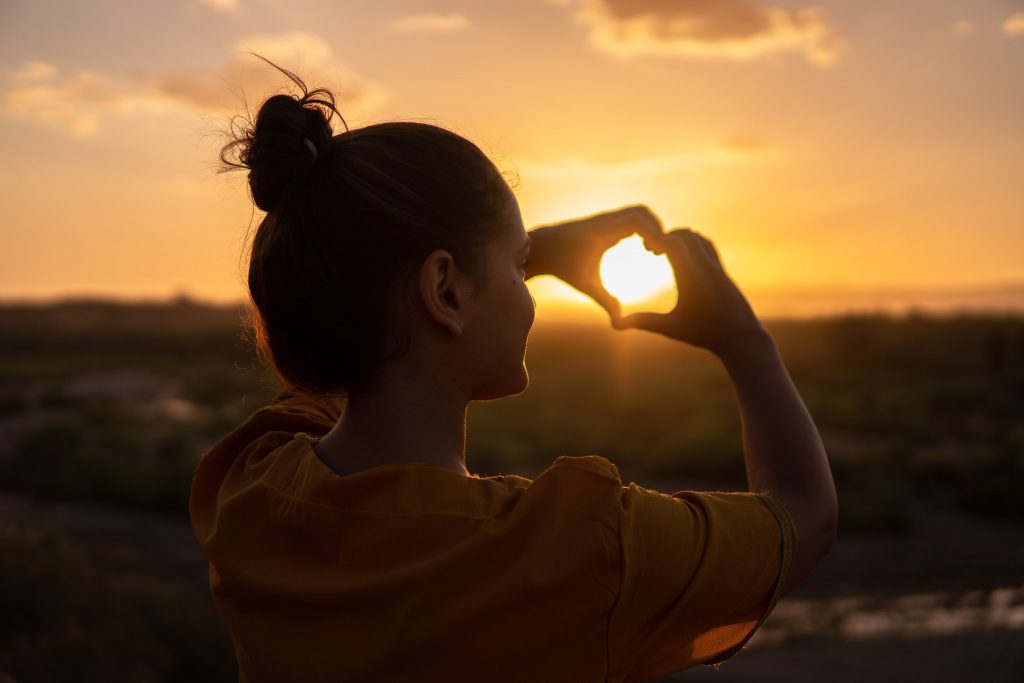 Realizing my own self-worth has always been a big struggle for me. We are often our own worst critics when it comes to almost anything we set out to accomplish. I would often talk negatively to myself and falsely believe I was not pretty enough, smart enough, or just plain inadequate.
In our world of social media with seemingly flawless overachievers, it can be easy to wrongly assume everyone else has a picture perfect life and everything together. It can easily be confused with reality and create impossible standards and false impressions.
The fact is we all struggle, and life is unquestionably imperfect.
Self-image is vital in realizing our own potential. How we see ourselves has an impact on everything we do. How we act, how we talk, and the thoughts we think.
If we are constantly feeding our minds with negative input about ourselves, we will start to believe those thoughts and they become ingrained in our subconscious. That then becomes who we are to ourselves, our identity even, regardless of whether other people perceive us that way.
Yet, turning our thoughts around and making them more positive is something that needs to be practiced.
This is where meditation can assist, by helping to retrain the mind to begin realizing we are far more exceptional than we could ever begin to imagine.
We can achieve more of our goals if we believe we are capable of doing so, and view them with an accomplished mindset.
We become more attractive when we finally see and accept that we are beautiful beings. This can manifest just in carrying ourselves with greater confidence or taking better care of ourselves.
We become the best version of ourselves when we put our self-doubts aside. Fear takes a back seat and we become unstoppable in attaining goals and dreams.
What I saw as my true self was false. I believed all the negative lies my mind would conjure up. I had difficult days I didn't want to get out of bed.
My anxiety was out of control because my confidence was low. I was disappointed in myself for my inability to attain this image of myself as a perfect wife and mother. An image that no real person could live up to.
When I finally began letting go of my own expectations about who I thought I was supposed to be, I was able to feel free enough to explore the person I truly am. This has had a huge impact on my overall well-being.
I owe much of this to spiritual growth and embracing those quiet moments through meditation to get me here.
Practicing guided meditation helped to instill a new perception of myself. No more negative self talk.
At the heart of every person who struggles with self-doubt and fear, is their truest self waiting to be unmasked.
It's quite an incredible thing to overcome years of self judgement and to finally learn how to love yourself. I assure you I'm still a work in progress. I must check myself on a regular basis when those old feelings of inadequacy begin to surface. However recognizing these patterns is important so that you can prevent being overcome by them in the future.
3. Adopt a more positive mindset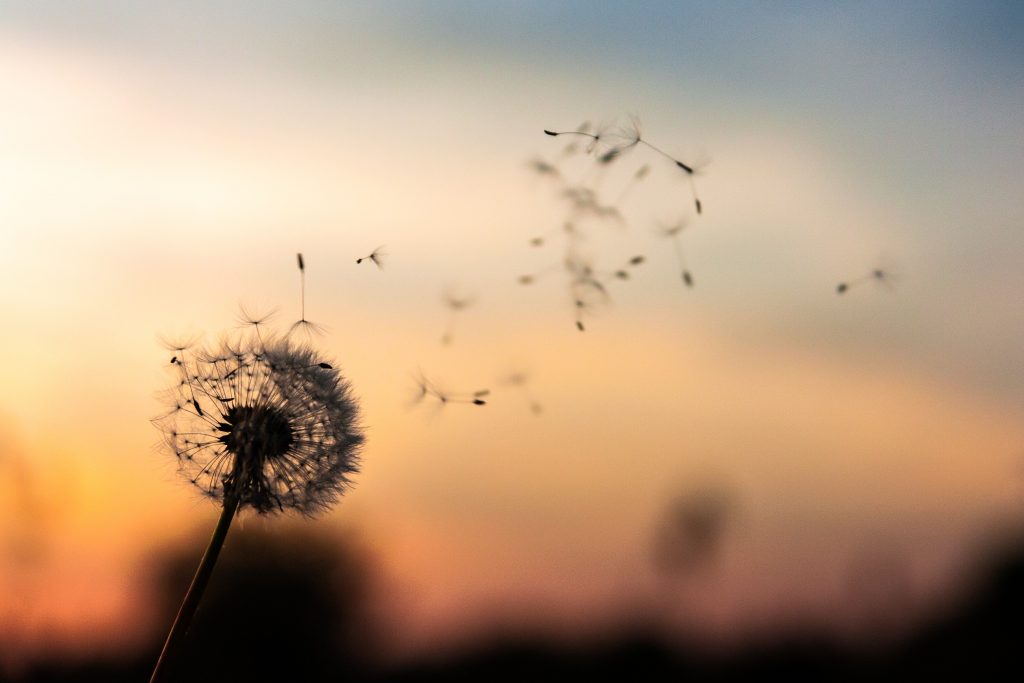 All of these ideas tie together as you can see. Once we figure out how to let go of anxiety and fear, we allow self-doubt to take a backseat and really find the key to loving ourselves.
We can then adopt a positive mindset that flows into our daily lives and even inspires others.
By altering our subconscious thought patterns through meditation and positive affirmations, we completely change the way our minds are hardwired to think. We become optimists, and begin seeing the good side in almost every situation, even during our darker moments.
Here's what happened to me when I began using guided meditation to retrain myself to switch from a negative mindset to a positive one. I started to become happier.
I stopped worrying about the "what if's" and started replacing them with "I am".
I am blessed. I am a strong person. I am able to achieve any goal I set for myself. I am a good mother. I am healthy. I am going to be okay.
See when you replace words in your mind, whether you actually one-hundred percent believe them or not, your mind will eventually accept them as true and your view of yourself will change.
You will start to notice the good in a bad situation. You'll see your assets instead of your flaws. You'll have gratitude for the blessings in your life, rather than focusing on your problems.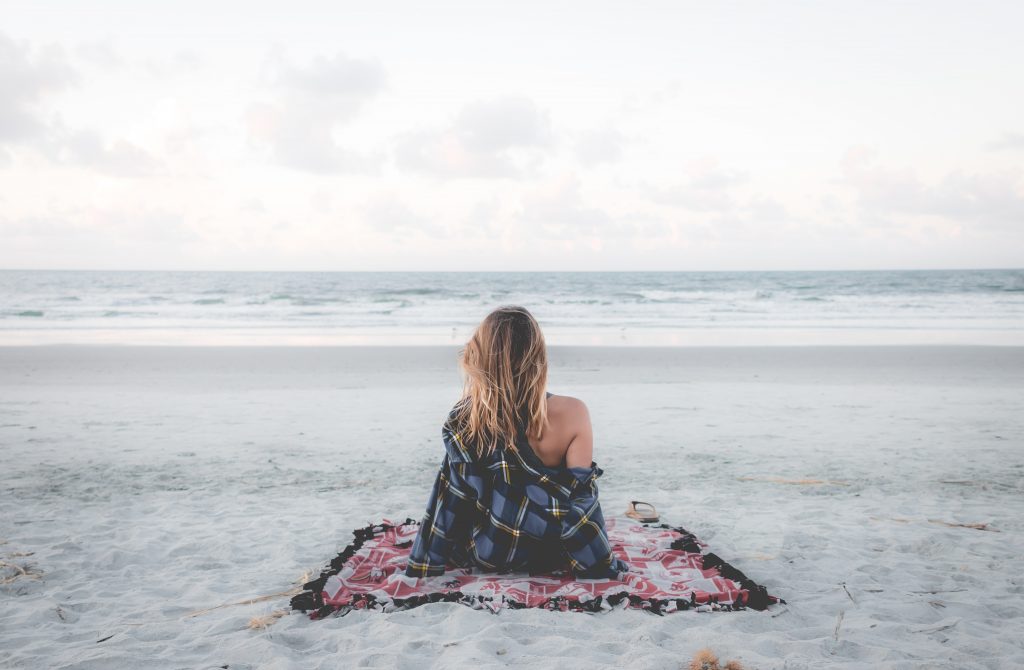 How to get started meditating.
I'll be honest, I don't have years of experience when it comes to meditating. I only know that it has definitely made an impact on my life in a very positive way.
It does take time to master keeping your thoughts from drifting and preserving your awareness at first, but the only thing required is a comfortable place to lie down or sit, and as few distractions as you can manage.
Decide what your goal for meditating is and see if guided meditation is right for you. It works well for beginners helping you focus your breathing and thoughts. Several free guided meditations are available for use on the web. Here is a good place to start and try a few out for yourself: The Guided Meditation Site.
I've also found many Youtube channels created specifically for guided meditation. I like this particular meditation for help letting go of anxiety. I do believe there are apps available as well, but I have not used one myself. If you'd rather give traditional meditation a try, here is a great guide (Meditation 101) to get you started.
Click here for more in depth information about meditation and its benefits on various health and behavioral conditions.